The Team
Meet the dream team who work hard to build awesome websites and better web design experiences.
The Collaborators
These are the folks who help out on projects when needed depending on the scope of work and functionality.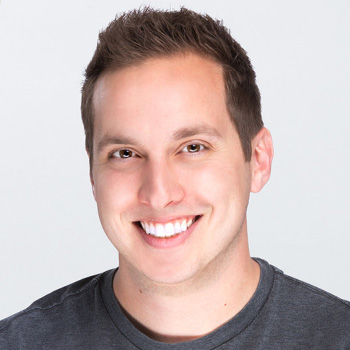 Josh formed In Transit Studios in the fall of 2010 as a freelance graphic design business. He soon began offering web design services and it quickly became a freelance web design agency. In Transit was Josh's solo-preneur web design business up until 2017 when he began scaling and building a talented team of full time and part time sub contractors.
At this time, Josh started a passion project at joshhall.co teaching aspiring web designers on how to create awesome websites and build web design businesses of their own. It was here that one of his students, Eric Dingler, showed real promise and Josh began coaching and mentoring him as his own business grew until he officially joined In Transit as CEO in the summer of 2020.
Outside of being the founding owner of In Transit Studios and being a web design authority at joshhall.co, he is above all a family man who loves spending time with his wife, two daughters and golden retriever and enjoying their city of Columbus, Ohio. Josh is a die-hard Columbus Blue Jackets hockey fan, enjoys playing and watching tennis and can't wait to unpack and play his old drum set when his kids are done with taking naps 🙂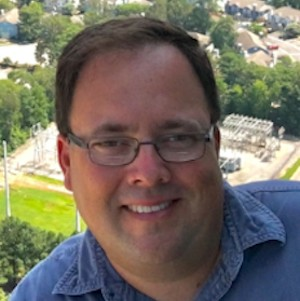 Eric built his first website for work in 2001 when he was working as the director of Camp Aldersgate, a summer camp in Ohio. From there, he dabbled on and off in making hobby websites and websites for friends until the fall of 2018 when he started doing freelance web design to supplement him and his wife's adoption journey. In 2019, seeing an amazing response to his work and business mission, he decided to turn this side hustle into a full-time web design agency. You can learn more about this in this episode of the Josh Hall podcast.
To grow from freelancer to agency, Eric knew he needed to get some training. That's when he found the courses at JoshHall.co and how Eric and Josh meet. A year later, Josh asked Eric to join forces and take on In Transit Studios as a majority owner so Josh could focus on education and development of emerging web designers.
Eric and his wife, Marissa, have four kids from 7 to 13. Together they love to travel and support other families in their adoption journeys. Eric's two favorite hobbies are painting and fishing.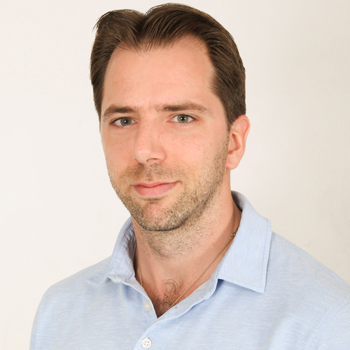 Jonathan began to work with Josh and In Transit Studios in early 2018. He has a passion for web design and design in general. He began playing with Photoshop in 2002 as a hobby, and in 2006 decided to attend a college course in Digital Media Arts at Seneca College in Toronto, Canada.
Jonathan brings an eye for design, with high attention to detail and functionality. He is always looking to enhance his skills and knowledge, and enjoys to be involved and contribute to the community. Jonathan values work that has a positive and meaningful impact in people's lives on a personal and professional level.
Originally from Montreal (a habs fan but we won't hold that against him) he now resides with his wife in Australia. When he is not designing, Jonathan and his wife Suzanne teach classes on mindfulness and meditation in the evenings three to four times a week. They enjoy going for walks in nature, spending time with friends and family, discovering new areas in their city, a nice cup of coffee, a game of chess and enjoying and learning from what life may offer.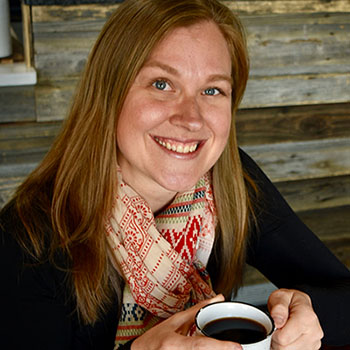 Michelle holds a PhD in History from Stanford University, which arguably makes her eminently qualified in the art of telling true stories.
After graduating, she trained to become a copyeditor at the University of California, Berkeley, moved into website editing and, from there, into copywriting and SEO. She started her freelance website editing business, Edited by Michelle, in 2013.
Telling your story online is hard, but so crucial. Words matter. Michelle works with In Transit Studios clients to help them craft clear, concise, compelling website copy. She also works one-on-one with brands to create creative, data-driven content marketing campaigns which establish them as authorities in their industry and boost organic traffic.
Michelle lives in Canada with her husband and two boys. When she's not nose-deep in SEO data (or a book) you can find her crafting or reorganizing her copious collection of stickers, pens, and stationary supplies.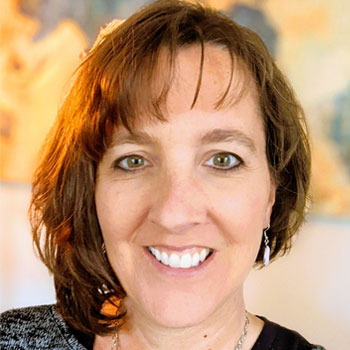 With a heart to serve small businesses and the entrepreneurs that run them, Kam decided to take her skills as an Administrative Assistant and cross into the virtual world. Having worked part-time in offices while they moved and her children were small, she was able to gain different abilities as well as learn how to adapt to the business.
From being an Events Coordinator and Receptionist to Office Manager, the move to remote as a Virtual Admin Assistant has come naturally. The need is always there for those who don't need the spotlight but prefer to work behind the scenes.
Kam and her husband currently live in Iowa with their six teenagers, three biological and three adopted internationally in 2017 from Bulgaria. This is also how she met Eric and his family as they all continue to be advocates for adoption. Although not great at it, she does love to cook for her large family….thankfully five are boys and will eat anything!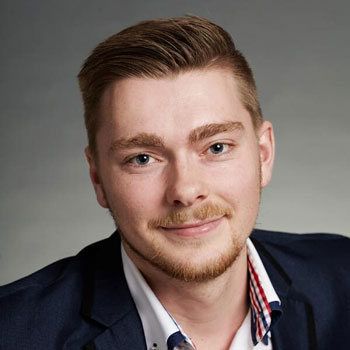 Christian built his first site at the age of 16, back in 2010. Ten years later he's a full-time designer & web developer. During his bachelor studies International Business and Languages, Christian started doing freelance web design & development and brand design. After having worked and lived in Brazil and Peru during his studies, he married Sabrina in 2018 in Brazil and has been living there ever since.
Born in a family business, he knows and understands what goes on in a business. This helps him to create a suitable strategy for each web design or branding project. He has great interest for UX, branding systems, conversion optimization and finds himself reading business-related books.
What started in December 2019 with a little graphic design project with Eric, turned into a solid partnership allowing both to focus on their core skills.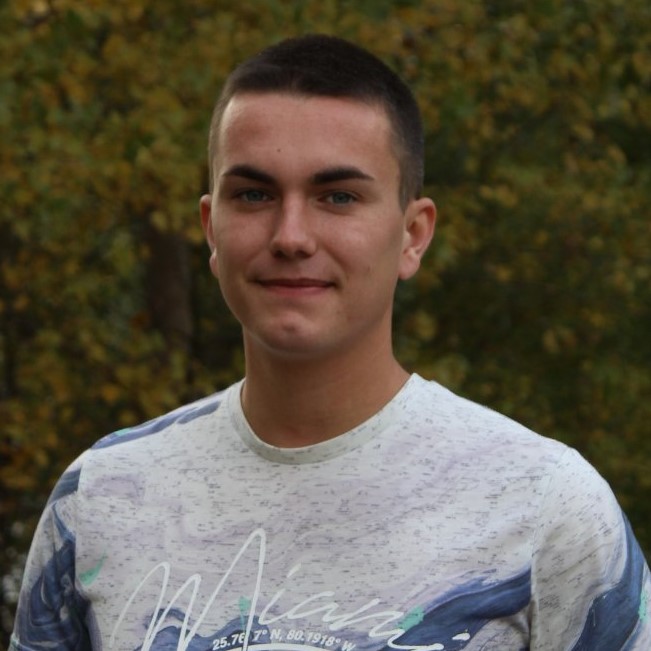 Petar built his first e-commerce website at 15. After learning WordPress, Divi, Adobe Illustrator; he is ready to bring his experience and passion for the details of web design to the In Transit Studio team and your next project.
In addition to web design, Petar likes to play soccer, chess, and the occasional computer game. But it's hard to beat a car ride while listening to good music along with his girlfriend of 5 years after a hard day of work.
You won't find the two of them cruising down the backroads of the USA though.
Petar lives in his beautiful homeland of Bulgaria.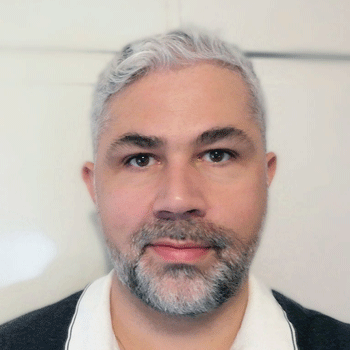 Robson started collaborating with Transit Studios in late 2018. His passion lies in graphic design and Illustration as well as web design. He started drawing as a small kid and never stopped! As a teenager, he attended a formal course in drawing and illustration; later on, he expanded his skills to an Advertising Degree at UNIP University in Brazil. He worked for many years as an Art Director in the industry and as a freelancer illustrator before migrating to Australia in 2007, where he kept his craft by running his own business. He also taught Drawing, Multimedia and Animation at Qantm College and TAFE.
Owner of ROBJOB Art, Robson brings his graphic design skills to life by developing logos, branding and general print or digital material such as brochures, PDFs, posters, etc. He also applies illustration to develop brand mascots, animated videos, infographics and other marketing projects. His focus is on creating beautiful, engaging design that brings results. He enjoys collaborating closely with clients, understanding their needs for the best possible outcome.
When he is not working, Robson keeps drawing as a hobby. He likes using both digital and traditional tools, from Photoshop to watercolors and pencil. He and his wife also love going out in nature, practicing meditation and enjoying time together with their friends.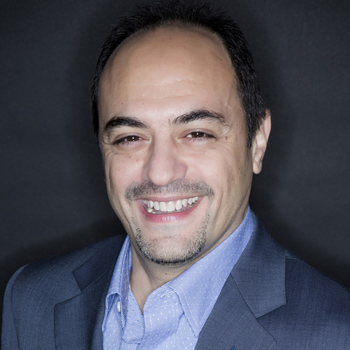 Part-time geek, full-time father, husband, music & soccer player!
Amr has one of the shortest & hard to pronounce names around! Because of that, he has earned a few nicknames like "Amor", "The Website Plumber" and "The Internet guy."
He is a certified Online Business & Technology consultant specialized in Internet Technology, he spent many years working for software & SaaS companies as a Director of Customer Success & Implementation. This enabled him to foster strong relationships, helping his clients solve problems and become more efficient at what they do!
Amr has left the Corporate World and started a small Technology consulting business aiming to help small biz owners and start-up entrepreneurs do the same thing, by taking the "Digital Pain" away from them!
He works in partnership with In Transit Studios, Designers and other Creative Persons to support and provide them with all the "website plumbing" services like server & email configuration, DNS setup, Hosting & Website Migration etc.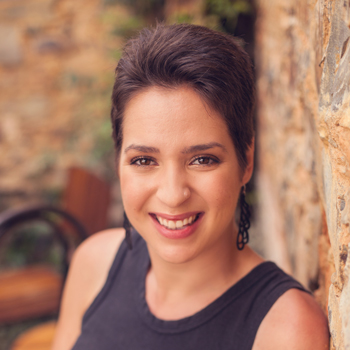 Noëlle rolled into the world of web design because she had an idea for an online shop. So, the first website she ever built was a WooCommerce website that allowed vendors from all over the world to ship directly to her customers. Woo has been her thing ever since.
Continuous self-education is important to Noëlle and she loves reading what the experts have to say on conversion optimization and UX with her espresso in the morning. She wants to know what makes potential customers tick. Other than working on eCommerce sites, Noëlle also enjoys writing CSS and digging around Google Analytics data in search for new opportunities.
She is humble in her title but is what many consider a WooCommerce expert with expertise in customizing Ecommerce stores which makes her an invaluable asset to In Transit Studios and all of our clients who have online stores.
After immigrating to South Africa in 2012 and living there for a good couple of years, Noëlle now enjoys the digital nomad lifestyle. Spending half of the year in South Africa and the other half travelling Europe carry-on feeds her curiosity for new experiences. Reading is her perfect me-time, and her current favourite book is "Tools of Titans" by Tim Ferriss.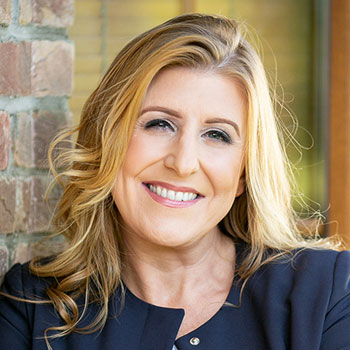 Amanda began to work with Josh and the team In Transit Studios in the Spring of 2018 and has a passion for web design that's optimized for conversion and UX and design in general. She comes from a marketing background and since getting her hands dirty with Joomla in 2013, caught the bug for website design. Having self-taught herself WordPress she went onto to do a degree in digital design, innovation and technology in 2016 in Dublin, Ireland to future proof her skillset.
Amanda is founder of Itchy Fingers Designs which delivers web design and digital marketing services to businesses. She brings an eye for design, with high attention to UX and functionality along with advanced knowledge in CSS & HTML and loves to create designs people love to use. She is always increasing her skills and knowledge and is currently learning Adobe Premiere Pro. Amanda values work that has a positive and meaningful impact in people's lives both on a personal and professional level.
Originally from Dublin, Ireland, she now resides with her husband and son in the midlands of Ireland. When not designing, Amanda can be found teaching a local Coder Dojo class to kids and traveling frequently in their motorhome. They enjoy being outdoors, trying new restaurants and wines and are currently learning to surf.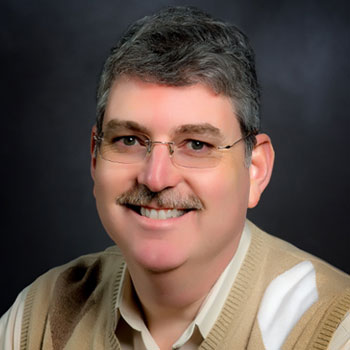 Pat became a partner of In Transit Studios in early 2015 and is the "go to" for all things SEO, Database work and more. In a world of dog eat dog competition, particularly in the web design field, Pat stands out as someone who is honest, forthright and works with the upmost integrity and desire to help not only his clients, but his associates around him. This has led to a very successful trade of value and skill sets between him and In Transit Studios.
As the owner of Out There Web Designs, Pat has handled and managed the needs of small businesses ranging from site designs, backend portals, advanced SEO campaigns and more. Pat has been an invaluable asset to In Transit Studios with his knowledge of cPanel platforms like phpmyadmin and mysql. His knowledge of SEO, Google Analytics and Google Web Masters help achieve results for business wanting to get found online. Josh and Patrick have collaborated on several projects and have handled everything from sites with basic SEO packages to advanced backend platforms with user registrations and more.