Client Resources
Tutorials, tips, resources and personalized training for our awesome clients!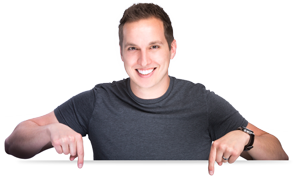 Intro & Overview
Here is an introduction and general overview your website, the tools we use and some basics before you get started editing and managing your site!
Text Editor
Here is a walk-thru of the WordPress text editor. This is very important to get a basic understanding on since it's the tool you'll be using to add text and content to your pages and posts!
Optimizing Images
This tutorial shows you how to optimize your images BEFORE you put them into your website! It's very important to make sure your images are "web ready" before they're uploaded to your site.
Optimize here: https://imageresize.org
Divi Builder
Here's a basic overview of the Divi Builder. This is the page builder you'll use to design and edit your pages. It's an awesome, user-friendly and very powerful tool that you'll love once you get used to it!
For more, CLICK HERE
Divi Library
Here is a brief overview of the Divi Library. This is one of my favorite features of Divi becuase it allows us to save layouts, sections and pages to duplicate or export them to other pages and even other sites!
For more, CLICK HERE
posting a blog
This tutorial walks you through how to get started blogging on your website! We cover some of the basics on how to add and manage blogs and you'll get a general understanding of how the blog categories and blog pages work.
More on blogging, CLICK HERE
SEO basics
In this tutorial, I show you how to use the SEO plugin in your website (Yoast SEO) and how to format your blog posts AND pages to best set your pages up to get better rankings for searches on Google!
Adding Videos
Here is a quick tutorial on how to add and, more specifically, "embed" videos to your website! This example is showing how to pull a video from YouTube but the process is the same for Vimeo or any other video platform.
Image Galleries
In this tutorial, I walk you through how to edit the image galleries in your site as well as how to add new ones! Please refer back to my image optimization tutorial before uploading images to your site.
Contact Forms
This tutorial walks you through how to edit and manage your current contact forms as well as how to create new ones AND how to add them to pages! As mentioned in the video, here's an advanced tutorial for you if you're feeling dangerous!
Testimonials
This tutorial shows you how to add and manage testimonials for those of you who have testimonials on your site! It's a very simple and user-friendly process and is something that's good to know should you want to add and edit your testimoinals.
Google Analytics
Here is a basic, yet in-depth overview of Google Analytics! I show you how to read and understand your site traffic, page views, stats and more.
Log in here: https://www.google.com/analytics
Additional Training & Resources
For more basics on WordPress, I recommend checking out WP101 More information and detailed tutorials for Divi can be found at Elegant Themes' Official Divi Documentation
More personalized tutorials are on the way so please keep an eye on this page!